SEGOVIA SOUTH VILLAS: CEBU'S FINEST MODERN FILIPINO RESIDENCES
Timeless beauty is what you'll find at Segovia South Villas. See a fusion of the old and the new in this posh community.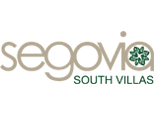 Located at the heritage city of Carcar, Cebu, Segovia South Hills is a six-hectare Filipino-contemporary-inspired community set to feature villas that combine styles of the old and the new. The development aims to showcase the beauty of modern Filipino villas inspired by the traditional "Bahay na Bato."
All this while preserving the area's natural greeneries and infusing a tropical resort vibe. The result is a community that radiates timeless and classic atmosphere, with a touch of free and modern practicality.
Segovia gives you a glimpse of the nation's glorious past and its modern-day architecture. It's like the marriage of old-school class and modern beauty. The tourism aspect brought by the unique look and feel of the neighborhood can mean a steady appreciation of your villa's value. Owning a piece of Segovia is a wise investment.
Location & Vicinity
Segovia South Villas is conveniently located 500 meters from the Cebu South Road/South National Highway, and only 45 minutes away from the lively and ever beautiful Cebu City. This gives residents the convenience of being close to employment, schooling, services, and just about any lifestyle needs of a modern Filipino family.
Aside from the attractive modern Filipino villas, residents also enjoy the fresh air and scenic views and have access to different recreational and sports amenities. It is simply a great home for individuals, families, or retirees who appreciate wellness, leisure, resort-style living, and the Filipino heritage. Diversified living at its finest!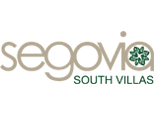 YOUR HOME CHOICES
Wake up every day to the views that make you think of the past, relish the present, and look forward to the future. Modern living is never stressful in Segovia South Villas. Our resort-style homes and villas feature an excellent mix of traditional and modern elements for a comfortable and laid-back living.
The villas are equipped with keypad security; door sensors; motion, heat, and smoke detectors; and an optional 24/7 alert and notification system.
Features & Amenities
Building Safer Homes… by SSMI
Keypad beside the main door
Motion detector facing the stairs
Door sensors at main door/ kitchen door and lanai door
Heat detector at kitchen area and smoke detector at 2nd floor hallway
Optional: 24/7 Alert and Notification System by SSMI.
A new lifestyle awaits you in Segovia South Villas. Check out our homes today!